This is a cuckold's review of a penis extension sleeve: Lovehoney mega mighty penis extender 2 inches.
The packaging is very vanilla, clean and concise with a good replica pic/photo of the extension sleeve on the front of the box. There's nothing seedy at all about the box, as one would expect from couple friendly discreet store like Lovehoney.
Inside is your clear penis extension sleeve, the orifice of which contains a foam tube, I presume to keep the anatomical shape of this realistic shape penis sleeve.
How's it feel?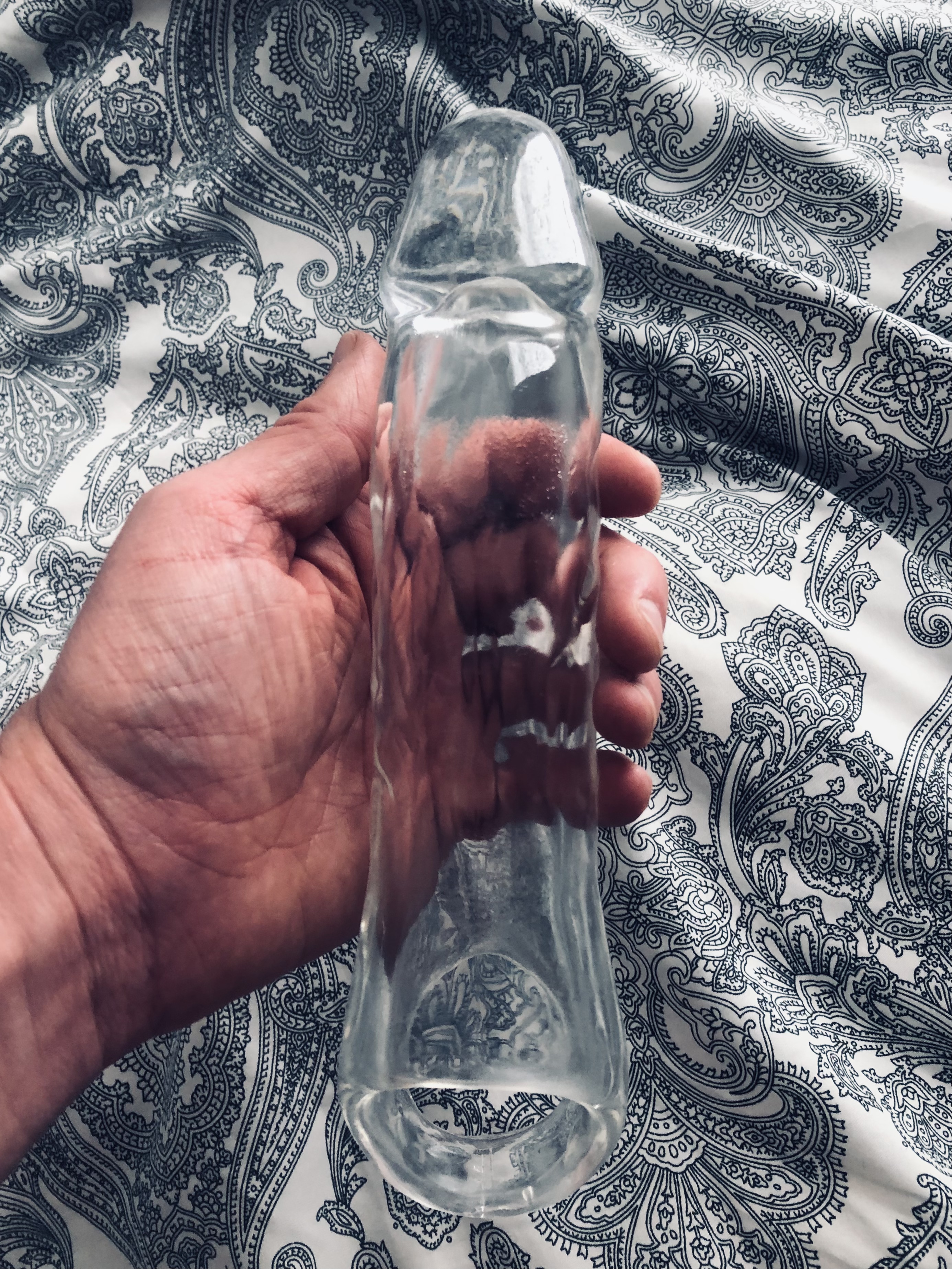 The material is a soft plastic, which has a nice soft feel to it. Handling the sleeve it does feel a little like holding a cock, that is a real mans cock, much bigger than any cuckold would possess. The look, feel and weight of the extension does feel like something that will be up to the job, not solely of wear by a cuckold, but put to good use by couples who do have sex and are perhaps seeking more penetrative length and girth.
In the loop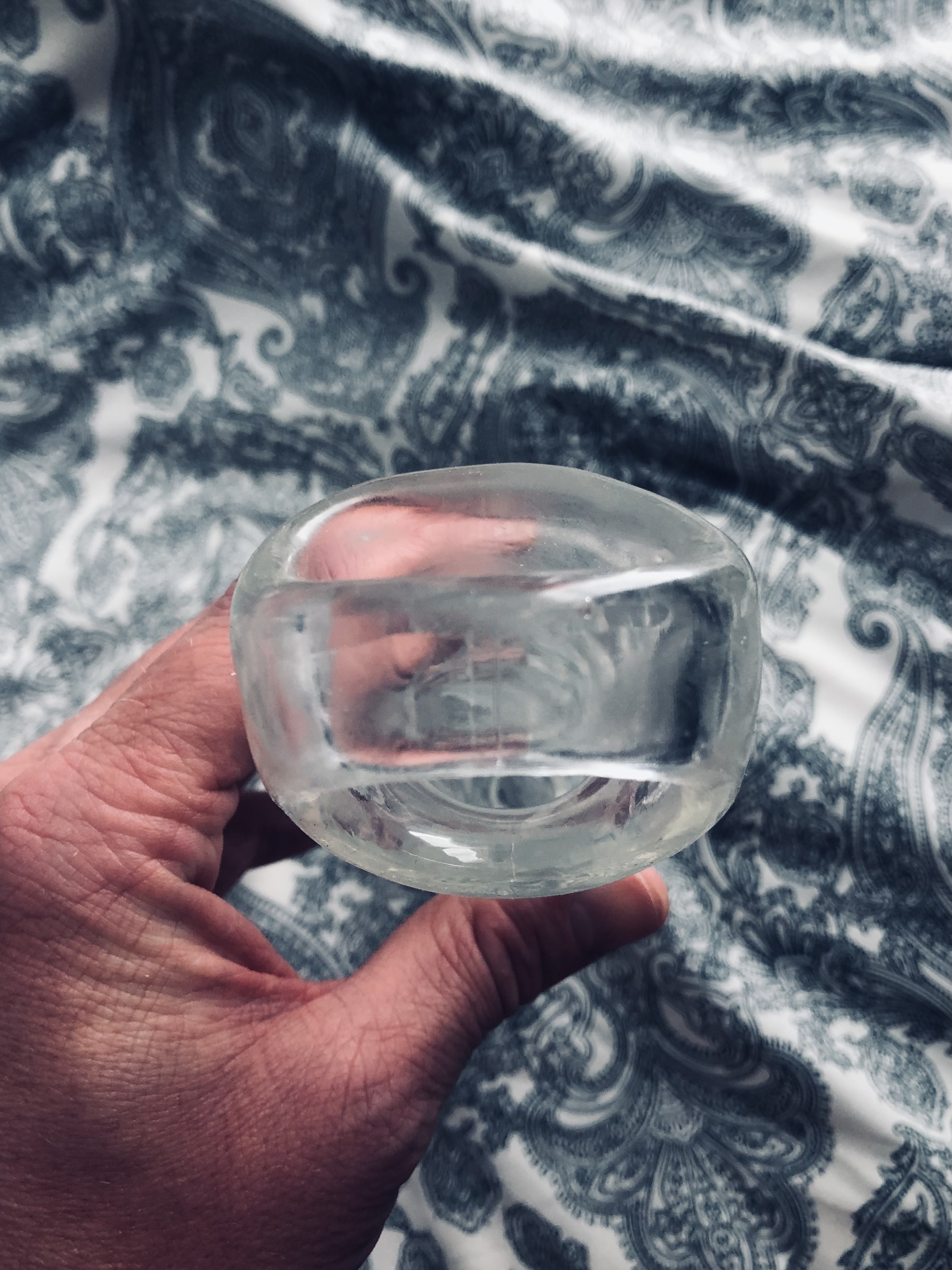 The loop which goes around your scrotum to hold the sleeve in place, on this extended is one of the best I have used. It's the right amount of play so that it's not only easy to stretch around your testicles but no risk of snapping, plus there's a lot of resistance so that it returns to its original size and holds the sleeve on your penis well.
Extension sleeve testicle loops are usually the most frequently troublesome part of a penis extension sleeve. Either to small and not stretchy enough, resulting in not been able to get it on and prone to snapping, or too stretchy and loose so that it doesn't offer any resistance, resulting in a lot movement and impractical use and control and less, if any, enjoyment for the partner on the receiving end.
Put your cock on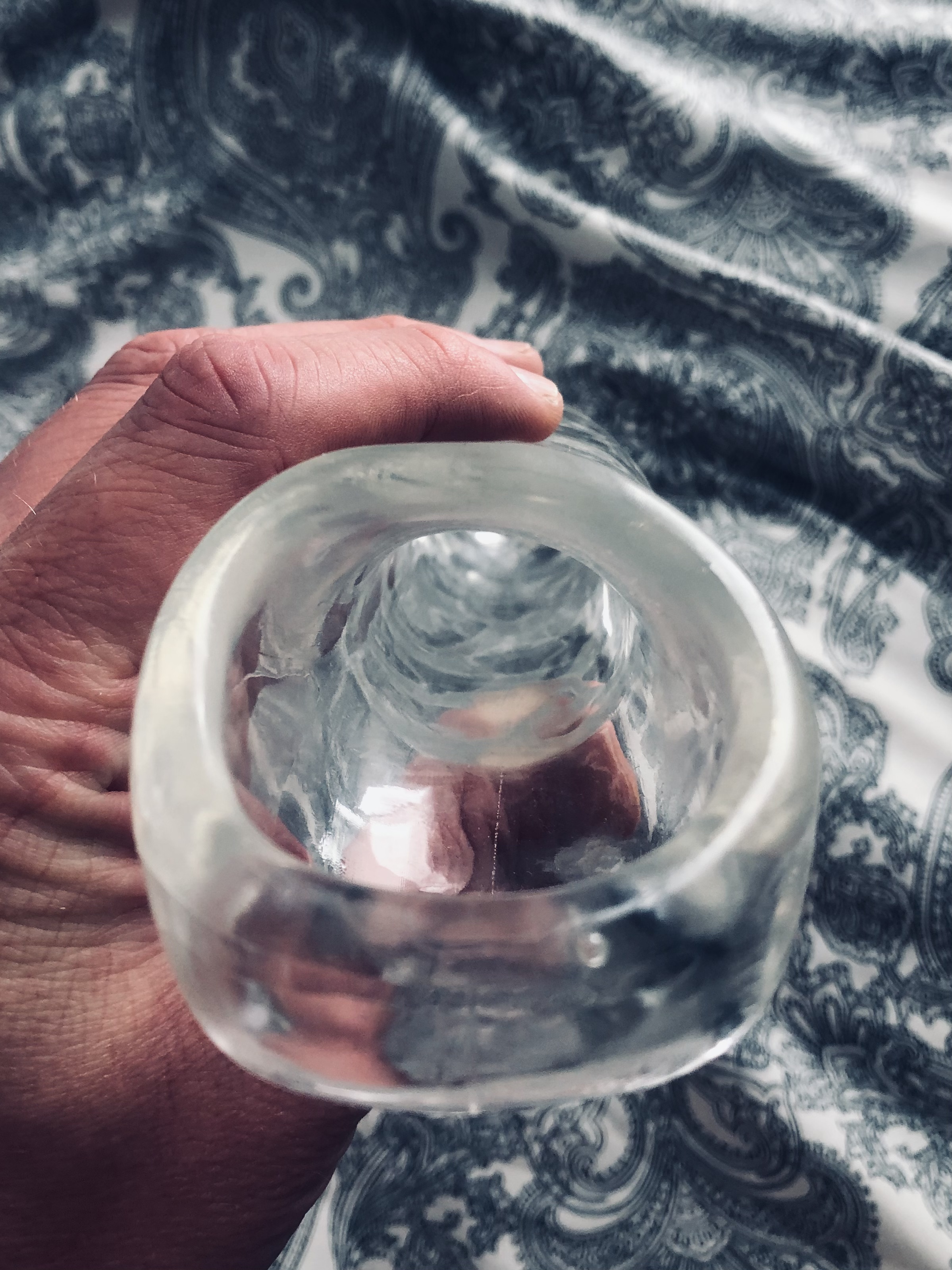 The canal in which your penis fits measures 6 inches in length and 2 inches in diameter, which should be more than ample, especially if you are a fellow cuckold with a small and skinny penis. Remember the plastic material is quiet stretch all round so would fit at a squeeze someone with more girth.
I find the easiest way to put on a penis extension sleeve is when you cock is completely flaccid. Stretch the scrotal loop around your balls until in a comfortable position behind and as near its final position as possible, then just slip your little fella inside the canal, before letting erection take place inside.
Once you start to fill the sleeve with your growing weener, I find a good tip to making sure you are inside properly, is to squeeze the air out of the free space at the end, which in sucks your penis in and can act a little bit like a penis pump due to the vacuum it creates, which is good new for cuck', it's going to make you appear that little bit bigger, so less embarrassment.
On the receiving end
Extra Length…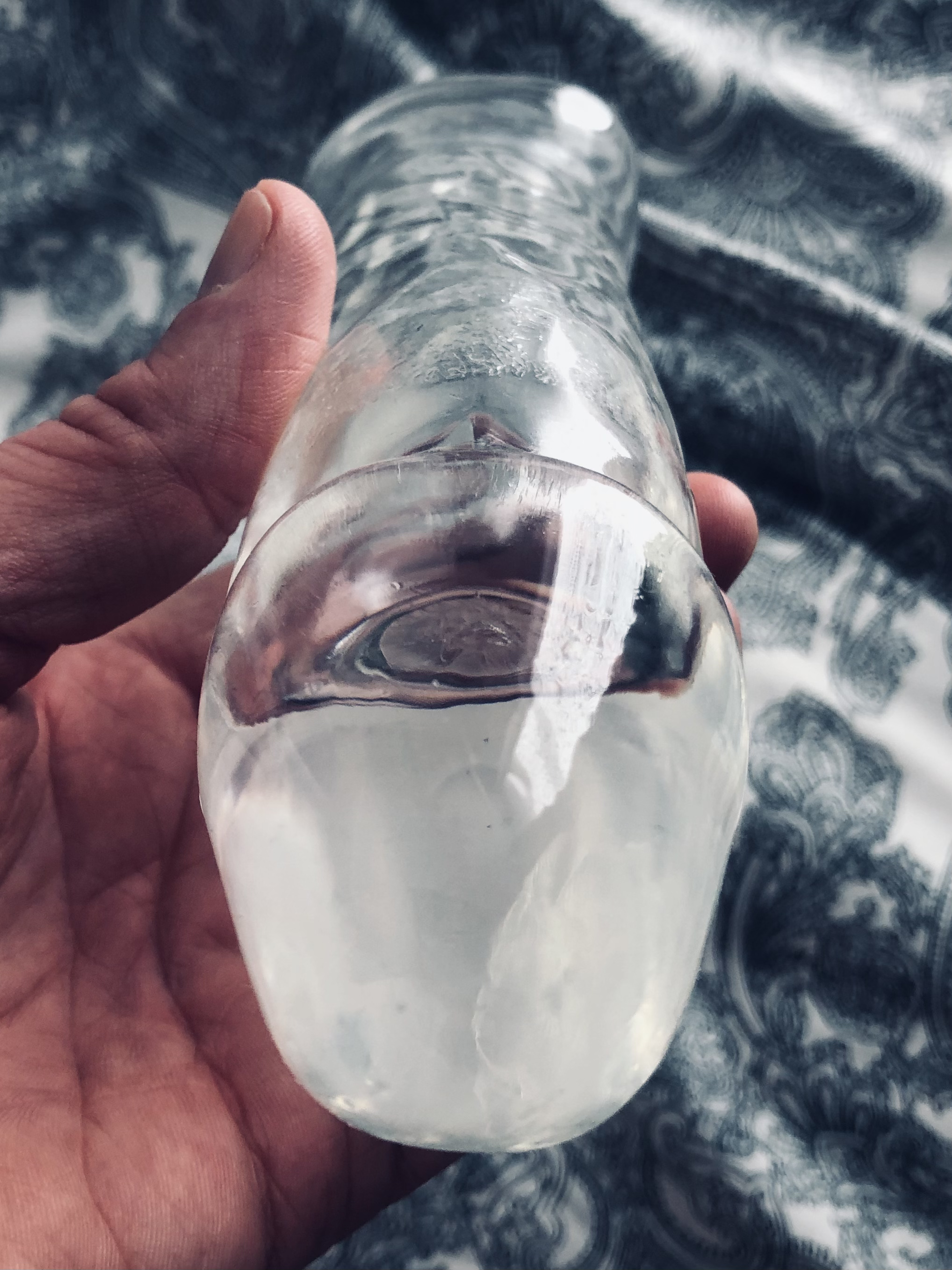 The lucky lady, soon to be size queen, will enjoy and soon become accustomed to your additional length, enjoying at least an 8-incher until she finds a bull with the real thing to satisfy her needs.
and Girth…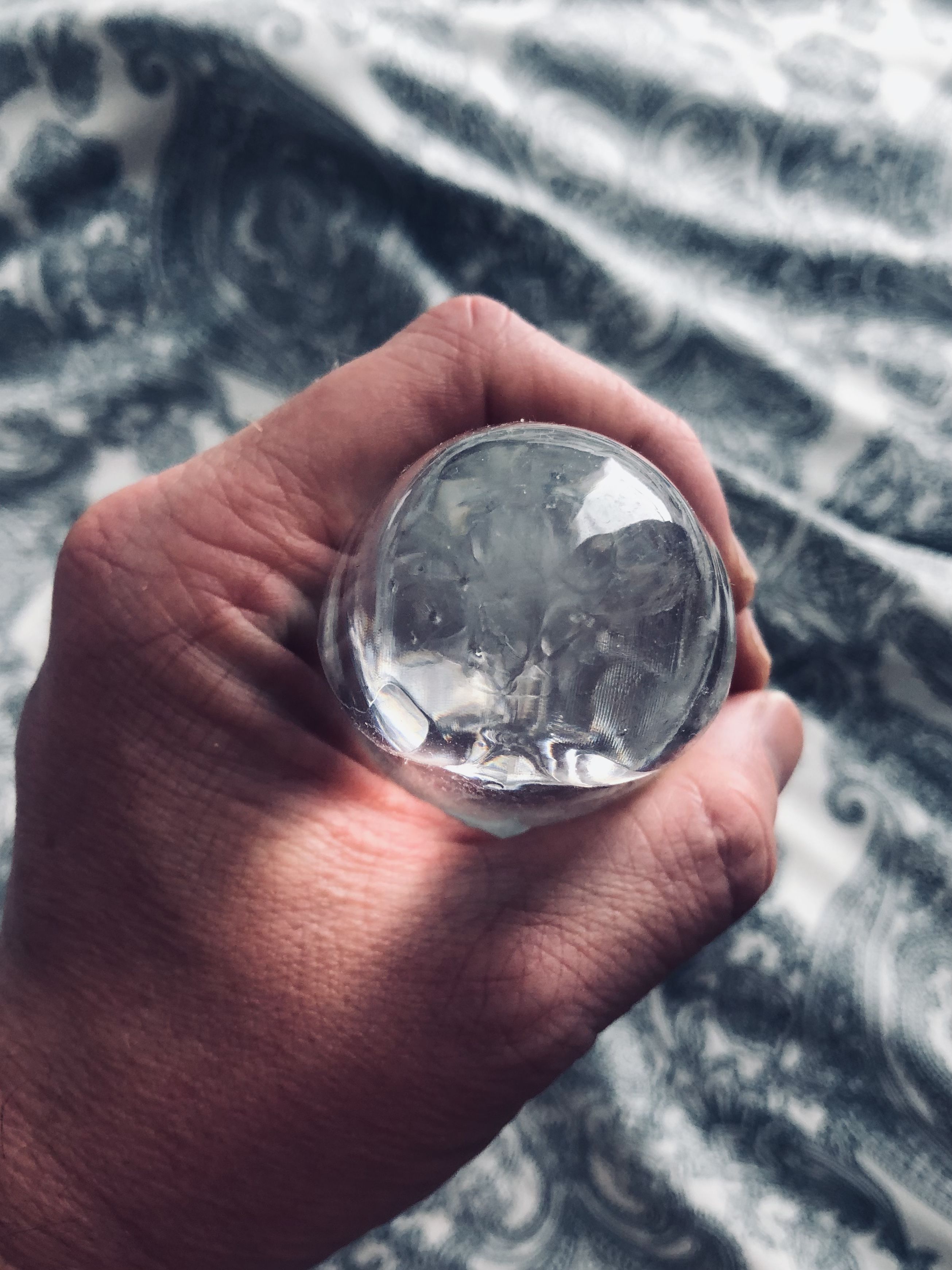 The side walls of the sleeve are around a centimetre which when on will acc nearly an extra inch in diameter of girth, so if she always claims it's got nothing to do with the length of a mans penis, she can use the girth excuse.
More than an extra 2"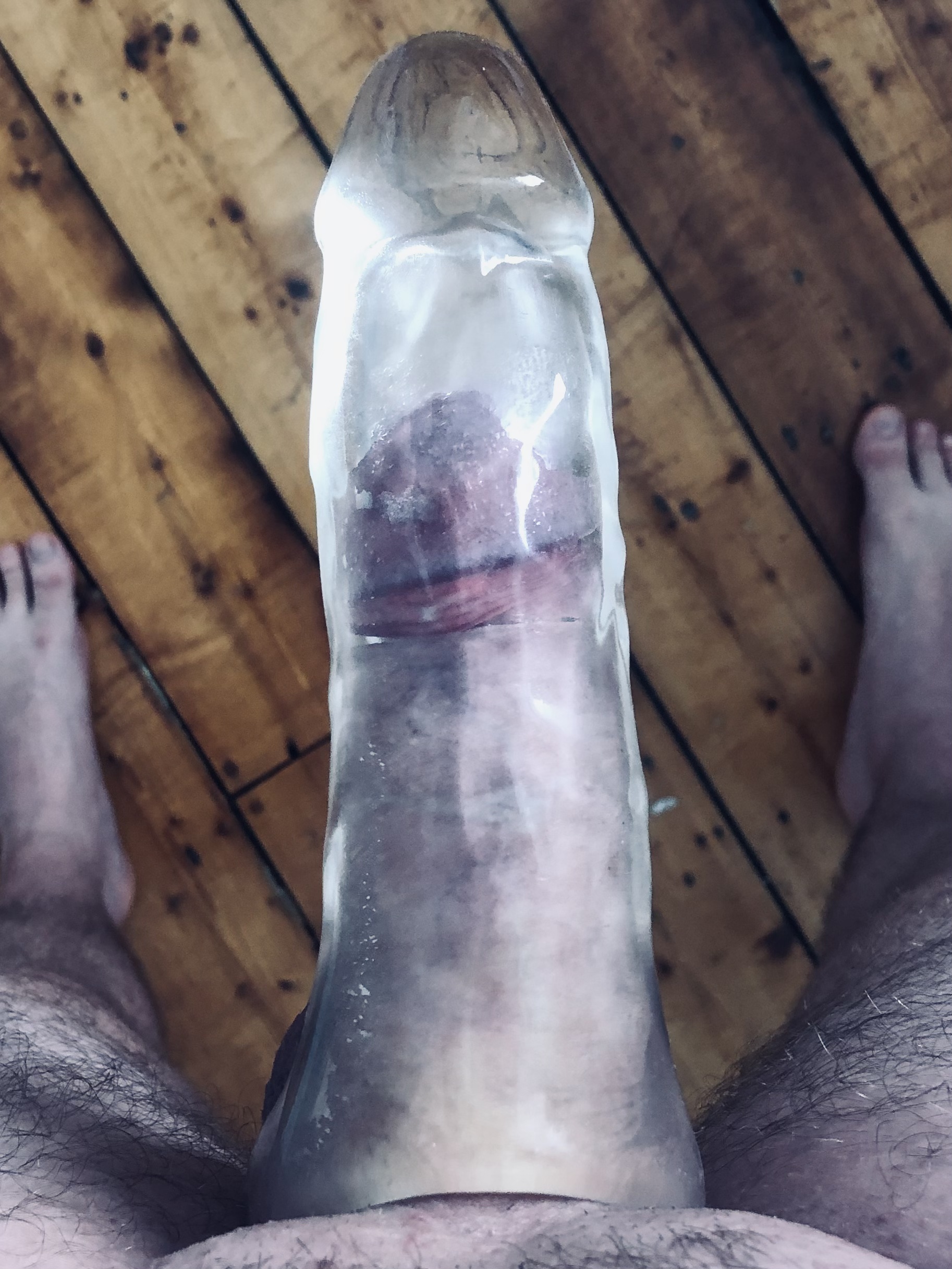 The first thing you'll be looking for no doubt, is how much bigger it makes your cock, claiming to offer you 2 inches extra, it doesn't take getting the tape measure out to see that this sleeve is extending my size, and with the comparison with the 6 inch space inside the sleeve, it's making me a good 3 inches bigger.
The downside when it comes to this toy is the visual girth, the convex effect of the clear plastic sleeve actually makes it look like my dicklet has a decent thickness, this isn't the case as my cuckoldress will confirm. I'm about as thick as a McDonald's chip when it comes to girth, a real skinny clitty, which means I fail in both the length and girth department. Is it any wonder I turned out cuck who needs to use penis extension/extender sleeves.
My review
Overall, this penis extension is an easy to put on, comfortable to wear, fits well around the balls and secure while worn. Having handled the toy and had a little stroke, I am confident that it will be more than fit for it's intended purpose of penetrative sex.
Sleeves are not only designed to offer some extra benefits of dimension, but if you are wearing the sleeve to give her an extra portion, then the thickness of penis sleeves aids in desensitisation, he won't feel as much, which will decades the chance of premature ejaculation, lasting much longer. Unless you are a cuckold, then the idea of wearing a sleeve and your hotwife enjoying extra size, then you'll spunk your load in it like I did the first time I wore it and realised she wanter more than I could offer and gave her her genuine first ever orgasm from penetration.
One of the great advantages of this particular penis sleeve is that it is clear and transparent, which from a humiliation cuckolds perspective is good news as it enforces the idea of an inadequate cuckold's cock, it does not hide the length of the penis, allowing for inspection and comparisons to be drawn with the size of the extender.
The cuckoldress and all of her lovers will get to see the cuckolds penis, imagine a cuck's humiliation (SPH), everyone can not only see you wearing a willy extender, but can quite clearly see the reason as to why you need to wear one.
I'm afraid you don't actually get to see this penis extension in action having sex, as a cuckold I am rarely permitted the privileges of penetrative sexual activity with my cuckoldress, but you can be assured that from someone who initially introduced my girlfriend to the world of cuckolding, using a penis extension sleeve to help her experience a bigger size which was one of the things that did encourage her to cuckold me.
Need a bigger cock?
The Lovehoney Mega Mighty 2 Extra Inches Penis Extender is
only available from Lovehoney.co.uk