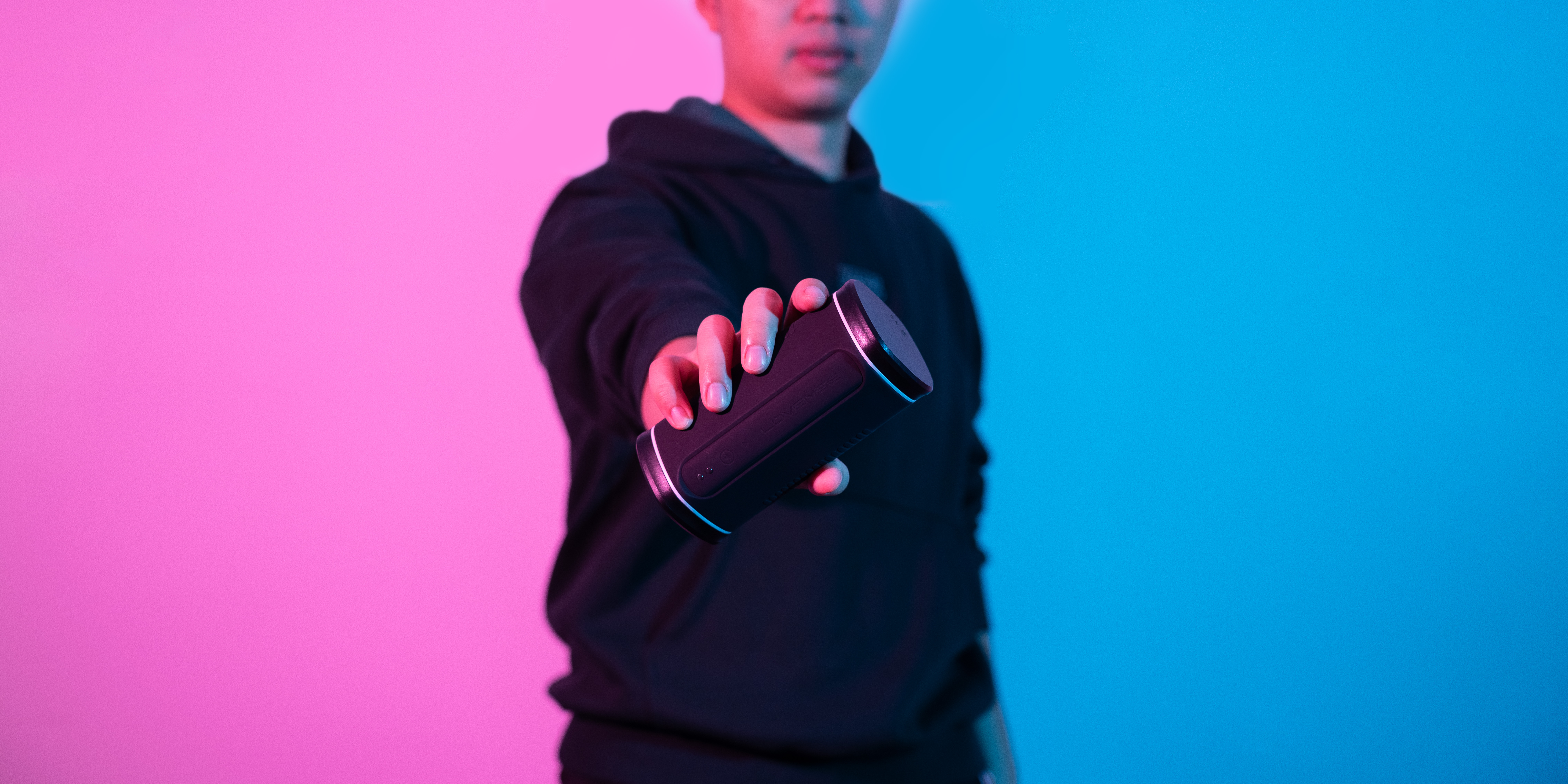 I was
very excited
to buy the Lovense Calor and receive it, because it is
the first sex toy I had bought in over ten years
, the last sex toy I bought was a Fleshlight, so was definitely in urgent need of an upgrade replacement that is more modern.
I did initially have difficulty in making my mind up
which Lovense toy to buy myself
, this, the Max 2, Gush, but one thing I did know is that I wanted a masturbator and came to the conclusion that as the Calor was the latest released of these Lovense masturbators, I would get it.
Review Contents:
1. What it Looks Like?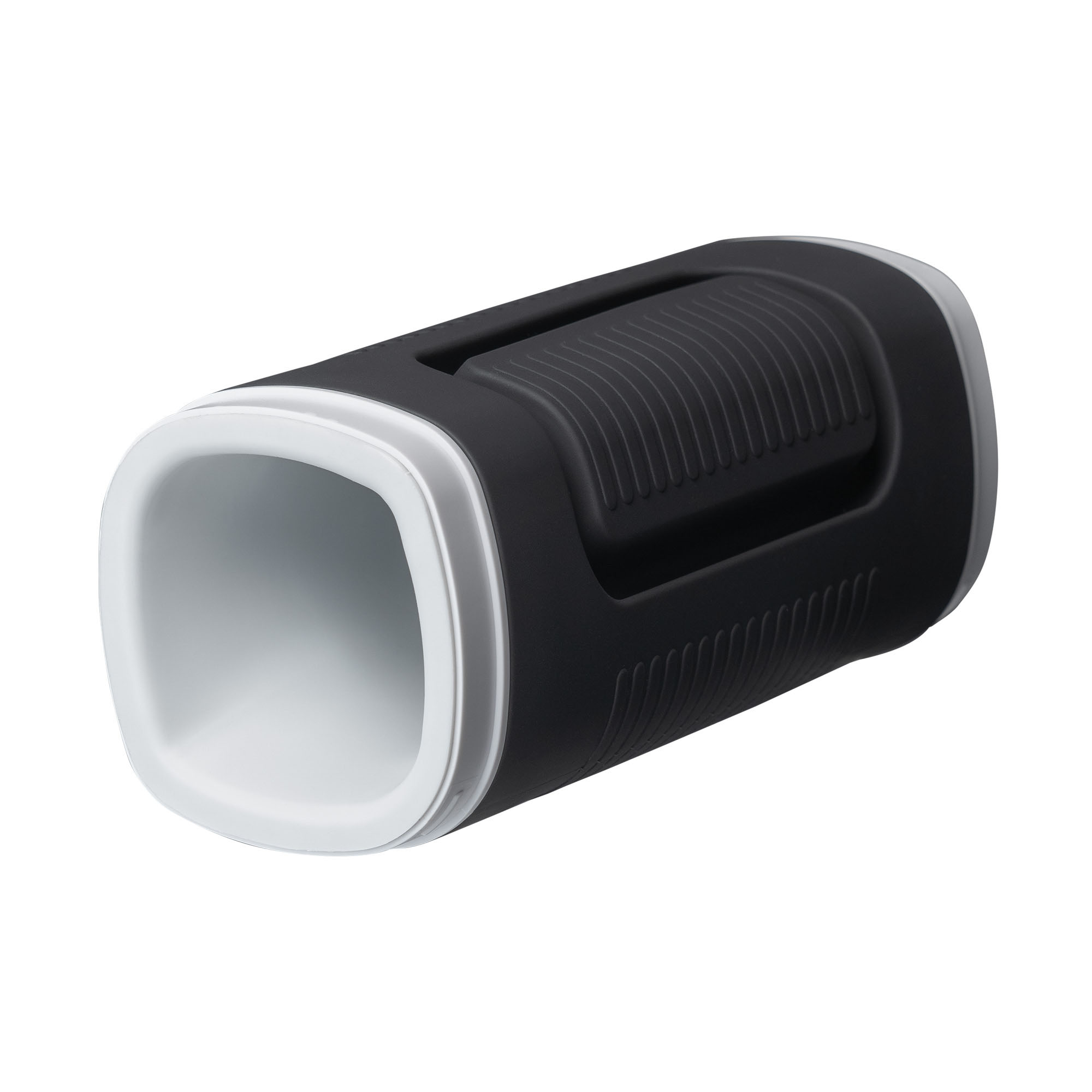 The Calor is much smaller than a Fleshlight and having checked the dimensions of the Max 2 before I bought the Calor, actually opted to buy
a smaller masturbator
as I feel a lot of my Fleshlight's stature is a waste, so know the size of the Lovense Calor was going to be just about right for me. It has an
open-ended design
, so size technically is unimportant with this masturbator, as
no matter the length of your penis this toy will just work
.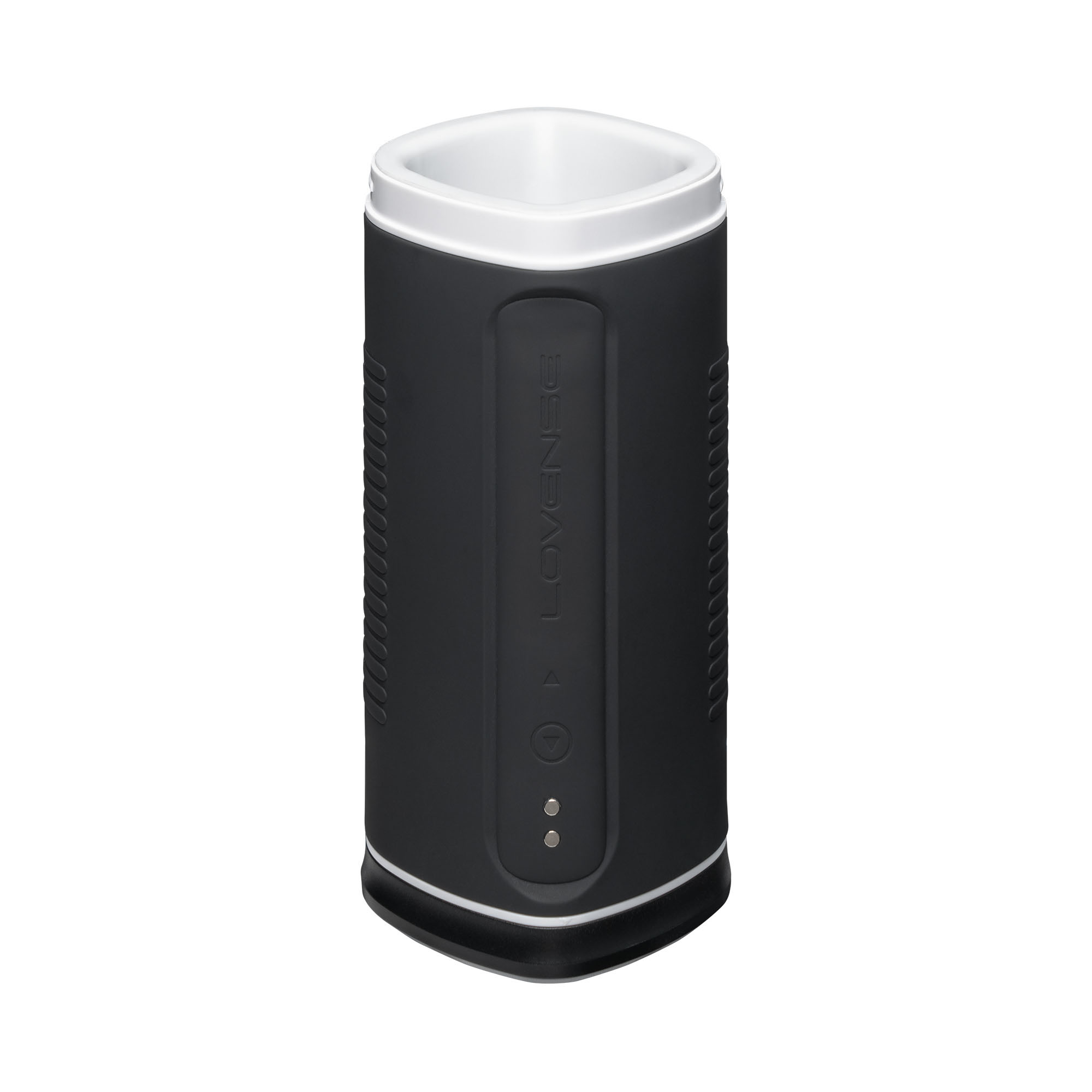 You can't really tell just by looking at Calor, what it is, well that is unless you already know the Lovense Calor, but even then it is not a give-away, with or without it's end caps on, you could literally leave this thing on your desk and it will be almost disguised as tech item,
it's discreet and looks like a expensive gadget
. Standing proud and looks much
more modern than most sex toy masturbators
on the market, almost futuristic, arousing curiosity, you will have some point thought to yourself 'what is this thing does and how does it work?'.
Images
:













2. Lovense Calor Features
Vibrating masturbator

Depth control feature

Unlimited vibration patterns

Heating feature to warm before using

Flexible form for the perfect sensations

Use as a stand-alone masturbator

Bluetooth App for more control and features

Close range remote or long-distance play

Sync with other Lovense users and their toys for interactive sex

Rechargeable - Lasts up to two hours

Really, really, REALLY easy to clean

This masturbator stroker vibrates,
explore preset vibration speeds
, which you can adjust to your own preference, plenty of patterns to play with, even
create your own
or access other peoples perfectly programmed patterns. There is also a
depth control feature
that means the Calor can
detect how deep your penis is inside it
, put the tip in for low power, half way in for medium and
go deep to feel full power
. You can access the vibration modes from the Calor itself alone or pair with your smart device to
more vibration settings and features
.
You can use the
special heating feature for a feeling of warmth while masturbating
. It's doesn't heat while you are using, for obvious reasons. But you can
put the heating on before you want to use it
. It takes about 10-15 to get to it's full heat. You are advised to check the temperature before using on your penis, but with plenty of lube the
warm sensation is really comfortable and inviting
. The heat helps to increase blood flow which will offer
greater feeling and stimulation
.
You can use Calor just like a basic masturbator,
grab it, squeeze it and find your tailored tightness
, you don't even have to use the
extensive features that are on the Lovense app
if you don't want, perhaps when you just feel an urge for some quick relief, Calor can be just picked up and used, as you can access the basic preset vibration patterns and even set them from the device itself, there are times when you won't need to use the extensive features via the app. Just get it out and play. Squeeze and vibrating, it's a masturbator that offers just that in its most basic form.
The
Lovense Remote app is A-M-A-Z-I-N-G
. No word of a lie. It is
such a good app that is the perfect partner for this sex toy
. There's so much more than just masturbation when you explore what it has to offer. Starting from giving you far
greater control of the Calor's features and functions
, access far more programs and patterns, unlimited and completely customisable, there's the ability to
give control to a partner
, even other Lovense playmates you have never met before. Play virtually, or share the sexploration with another
sync compatible Lovense toy
, you can have virtual sex, interact by message, share photos & videos and
connect your toys together and have synchronised sex
.
I use my Calor by myself a lot, I'm pretty sure I don't have to say anymore... Yes I am a man, with a penis, who is sexually active: I MASTURBATE! But don't think it's just about masturbating alone, the
Calor is remote controlled
, play with your partner in the bedroom, well anywhere really, they don't even have to be in the same room, house, or even country. Lovense are perfect for relationships that are long distant, allowing
couples apart feel closer using sex toys to still share intimacy and sex
.
Yes like most sex toys nowadays
it is rechargeable
. It's easy to charge by
USB
, plugging in to my laptop or USB plug, plus it's
magnetic
which means it's convenient and not prone to wear and tear. I have found you get between 1 and a half hours to two hours play from a full charge, which takes around the same time, which isn't bad at all, obviously if it lasted longer it would be better or took less time to charge, but realistically 2 hours masturbation, seriously!? and even then you would need a 2 hour break surely, so other than the fact you have to charge this is a good feature.
Calor is so
simple to clean
up after you have used. No matter how much mess I make in this thing, it doesn't take away any off the pleasure of using like I used to experience with my Fleshlight. Once I have finished with my Fleshlight I always used to feel less rewarded knowing the hassle it takes to clean and dry it. Not the Calor, it is so
stress free and takes seconds
, just a bit of soapy water and because it is opened and completely waterproof, it cleans easy, quick and can be dried at the same time and put away ready for the next wank. In fact it's thanks to how easy it is to clean that you can get real use out of this msaturbator, it never feels like a chore to use thinking about the work involved after,
the Calor is all about using
.
3. How to Use Calor
Using the Lovense Calor: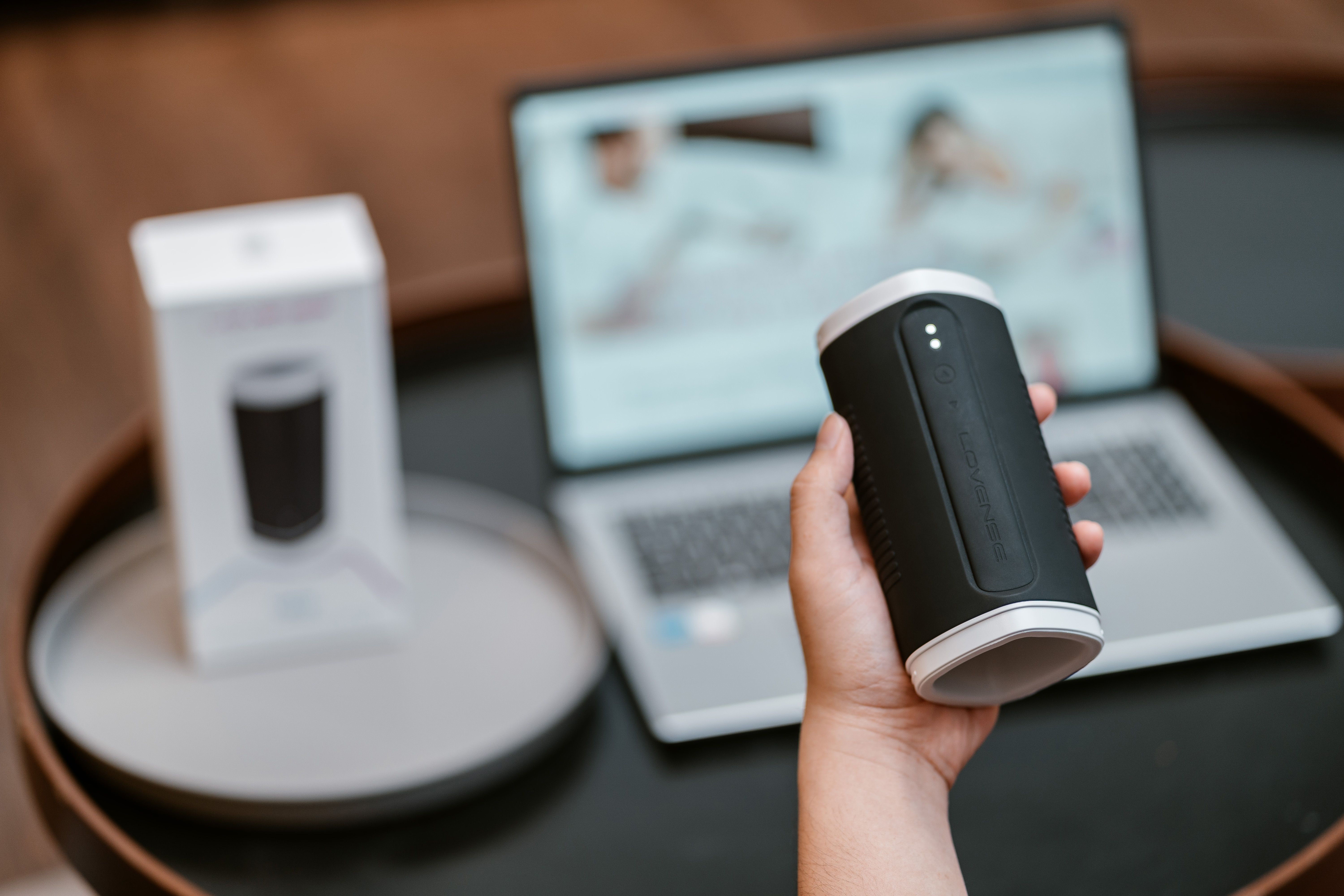 It's handheld, fitting nicely in your grip. To begin playing, lubricate the inside with plenty of lube (water based only), switch on the warming feature if you want some temperature play, once it's warm and ready to go, grab and slide your penis in the tube, on entry the depth-control will sense your presence, begin vibrating, the deeper you go the more powerful the vibrations, squeeze your grip to adjust to a pressure that is perfect for you. Switch between vibration modes, speed and patterns or pair with the Lovense app to explore more enhanced control features.
Demonstration: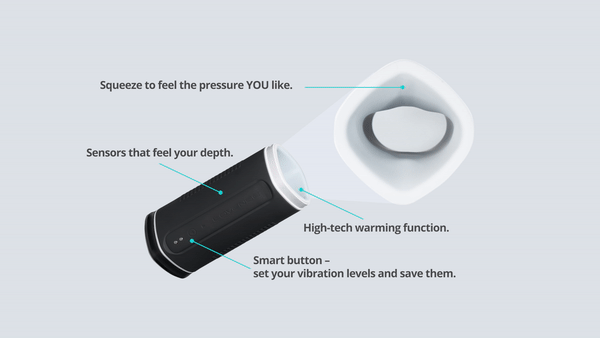 Here you can see a demo of how squeezing the Calor will add pressure during penetration - allowing you to customise the tightness, similar to how you would tighten your grip around yourself when masturbating without a masturbator, but more advanced. Built-in sensors detect your depth and control the toy based on your depth inside the Calor. A smart button allows you to set the vibration levels to your own customised levels.
Depth Control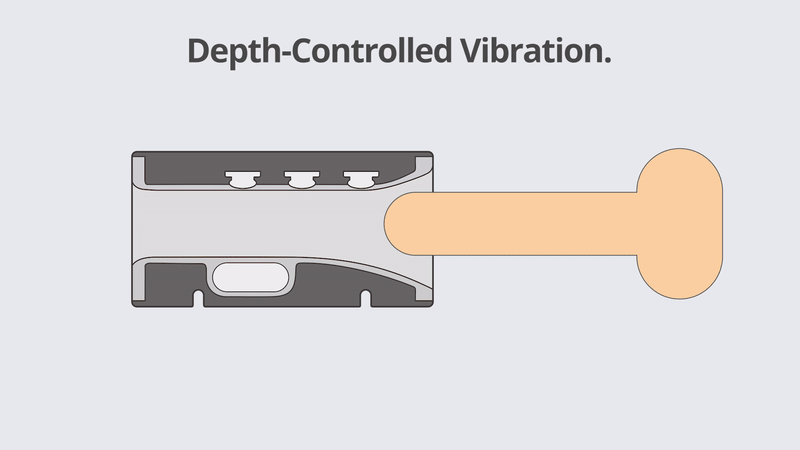 Here's a visual representation of how the depth control function works. It's pretty simple to understand. Inserting your penis a little sets the vibration to low, medium depth sets the vibration speed yo medium, then going deeper will crank up the vibration power to max - depending if you have set the speed to max, it's up to you, decide how deep you want to go and how powerful and stimulating you want the vibrations to be.
Lovense Remote App: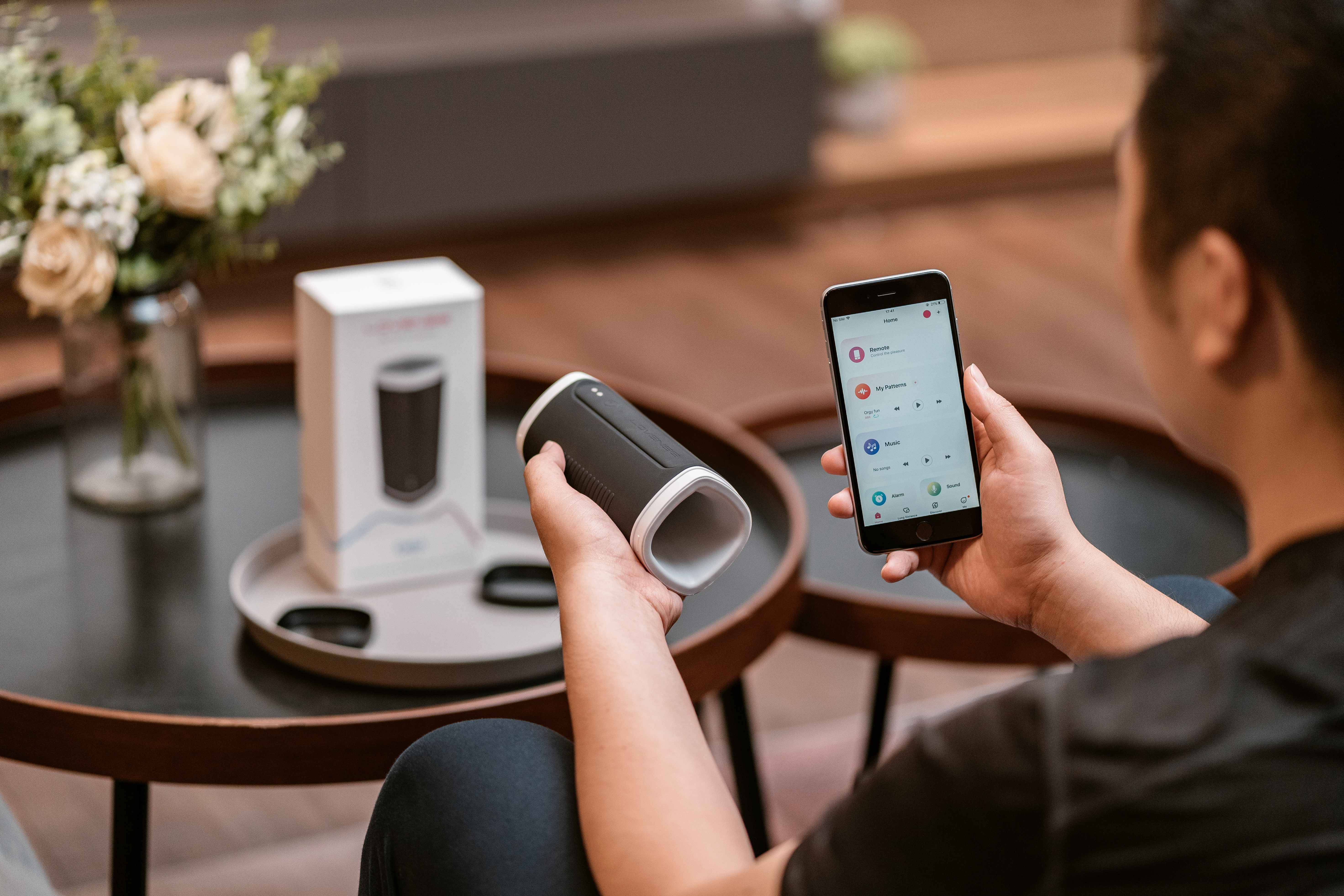 It's easy to pair with your devices, connecting via Bluetooth, be it on your smartphone, Apple or Android, your computer, iOS, Android, Mac, windows, to explore remote control features, close ranged app control, long distance, chat, send & receive pics and videos, allow others to control connected toys, even connect your toys together so that they can detect each other being used and control each other in sync for virtual sex - toys that do this are known as a teledildonic, and the Calor does this along with other Lovense sex toys.
Lovense Calor VR Games: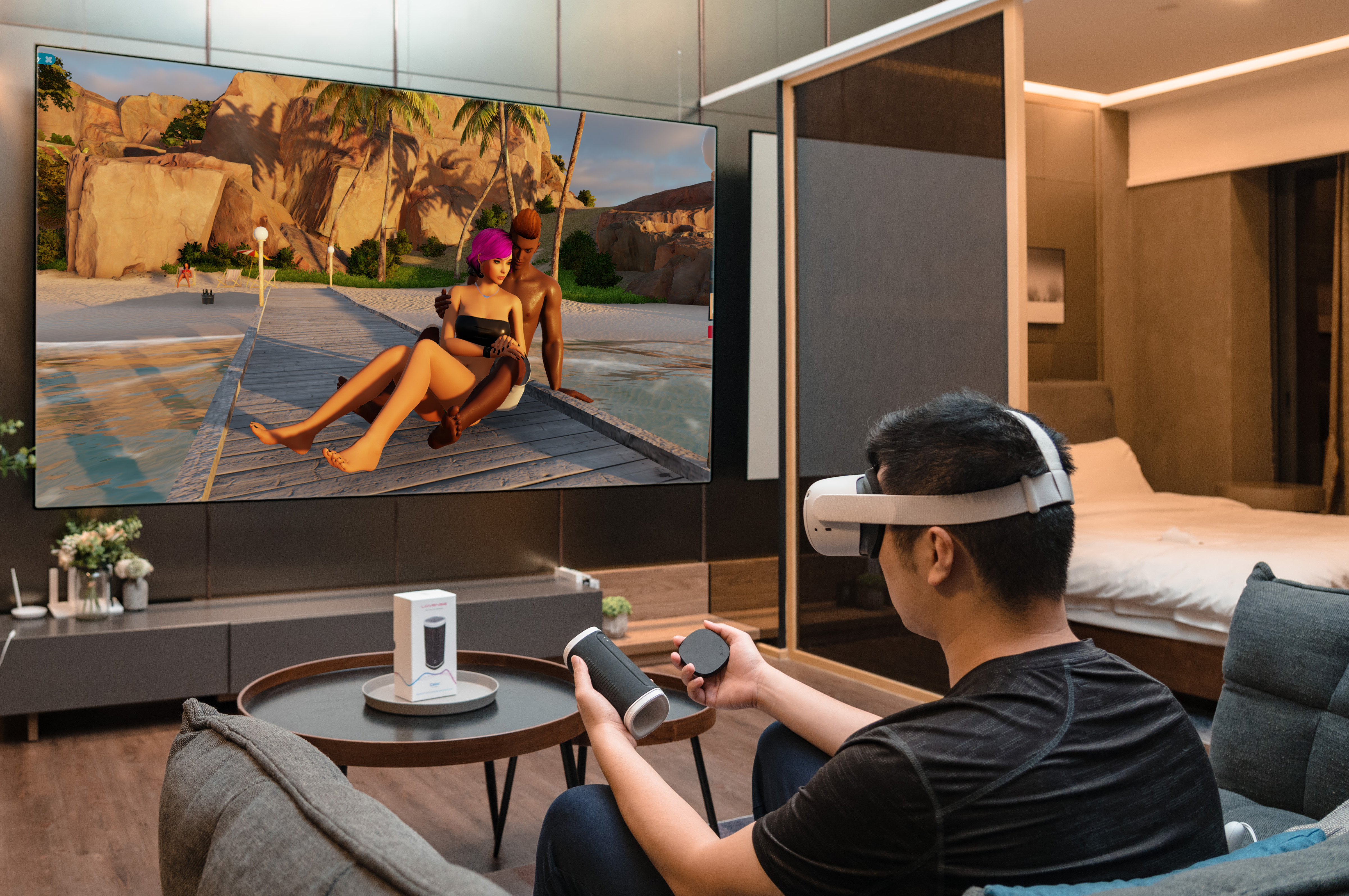 Escape reality and explore endless opportunities with a world of virtual playmates and characters in a a world of virtual reality for adults. Meet new people, connect and have fun together using your Lovense toy and VR headset for the best in sex gaming. There are single and multi-player games available, create a virtual persona and interact with others, you decide if you want to play alone, find a partner or have threesome with others. There are a many virtual and roleplaying games available with which Lovense are compatible.
4. How to Charge the Calor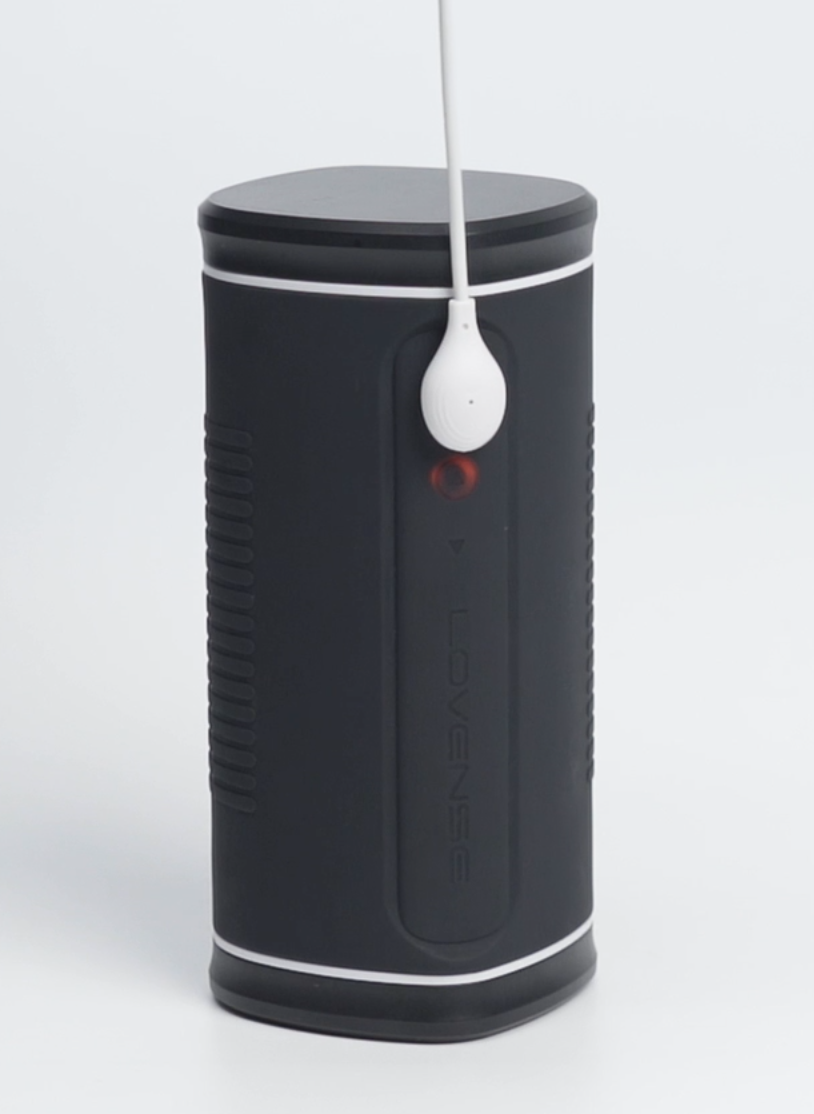 Charging it easy, safe, convenient and will not damage your Lovense, the fact that it is USB means it is a modern option, plus the connectors are magnetic, simply align and place the contacts close and they will snap together and begin charging. It takes about 90 minutes to charge Calor which will provide around the same playtime, anything up to 2 hours it states, which is about right and more than enough to be honest, even those who like to edge, or even when playing VR sex games, 2 hours is more than adequate time needed to play with your Masturbator.
5. The Dimensions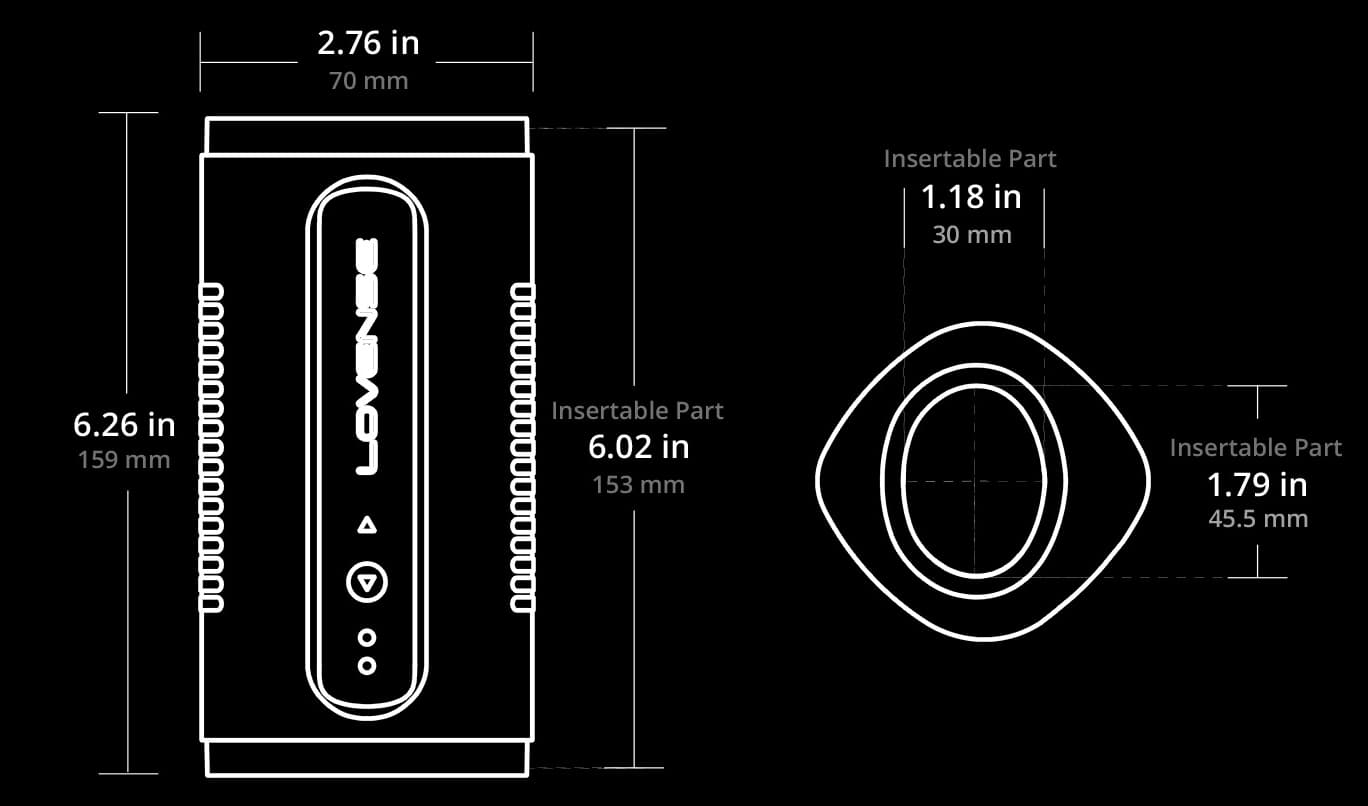 The Calor's length is approx. 6 inches long, which you might think may be too short for you, but this isn't like normal strokers, it's open ended so you length isn't really an issue, the insertable diameter is around 1 and a half inches, but because the sleeve is squeezable and if you are slimmer, it will still work, it's adjustable just like it is when using your hand, simply tighten your grip and squeeze the sleeve to find a tightness that works for you.
6. What's Included?
You receive everything you can see below, other than some water-based lubricant, which you can also get form Lovense, you will be ready to play, as was I, as I already had lube from my predecessor masturbator.
Bluetooth Depth-Controlled Male Masturbator

Black Satin Drawstring Storage Bag

USB Recharging Cable

Lovense Calor User Manual

Calor Quick Setup Guide

The Calor sex toy, USB magnetic charging cable, user manual an quick-start guide that will help you get straight to masturbating with it, plus instructions on how to use, pair, charge, clean and look after your purchase, plus a storage bag to keep your toy in., should you choose, but you can always keep it in the box just as easy.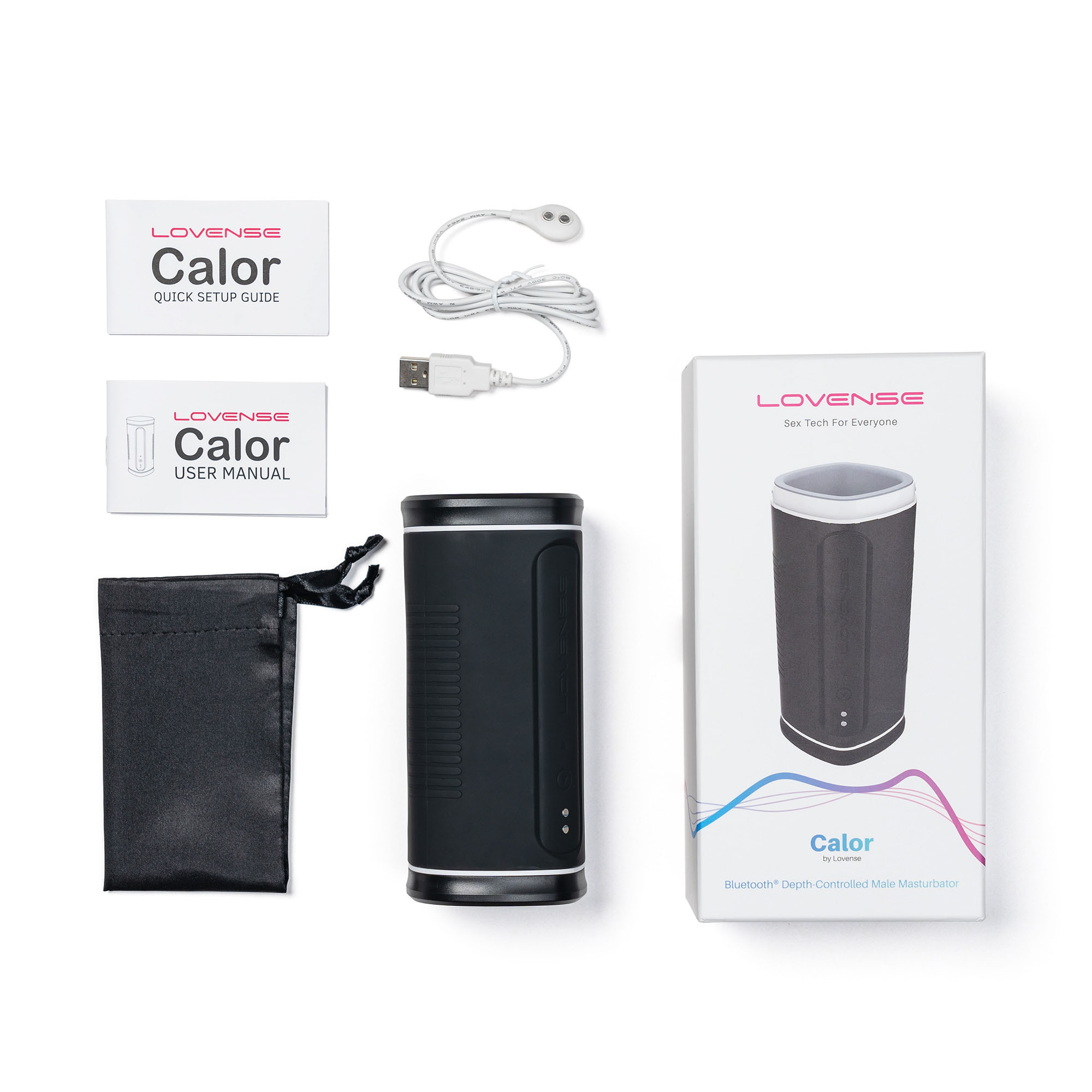 7. The Calor is Good
A good male penis mastubator - better than my 10yr old Fleshlight classic!

It can be heated for a more comfortable pleasure and life-like penetration

Squeezable for custom tightness and experience control

Depth control feature is a really good feature

Lovense remote app makes this toy greater

Fully waterproof - I use in the bath often

Easy to clean after use and take care of

Reckon every man/size will enjoy it

8. The Cons
Completely manual - need to stroke yourself

Not as powerful as would have liked

1.5 hours to charge

As you can see, there's nothing really wrong with the Lovense Calor, just nit-picking, trying to find at least something to list as cons. It is a manual masturbation stroker, which is why it works as it does, if it was an auto-stroker then it would loose it's purpose and be like the Max 2, but I wanted the Calor over the Max 2, so yes it is manual and if you are seeking something more automatic then go for the Max. In terms of vibration power then of course it could be more powerful, but couldn't even vibrator? It doesn't feel weak and does offer "strong" vibrations, which actually do balance quite well with the stroker and squeezing. Personally any battery powered sex toy that is rechargeable should only take 10 mins to charge and last for a week, but that's down to battery technology, not the fault of Lovense. See I told you I am clutching at straws to at least give you some things that could be better.
9. The Verdict
I am more than happy with my choice of Masturbator. Like I said I needed a new toy to replace my old and outdated Fleshlight. The Calor is newer than the Max and the Gush isn't really what I was looking for as it just doesn't look like it would work with me. Plus the price of this Lovense compared to the others helped make my mind up.
The Calor offers versatility, a stroker masturbation experience, it vibrates, is heated, squeezable, manual and remote controlled, plus connecting to the app gives this masturbator far greater purpose, be it just a vaster range of functionality, more vibration settings, customisable speeds & patterns, interactive features, close-range remote-control, long-distance control, inert act by message, share photos and video messaging, connect and sync toys with other Lovense users, have real virtual sex.
Overall my conclusion is of all the positives, no real negatives I can think of other than wanting more than is possible. Plus I forgot to mention purely out of embarrassment I guess, but if you have ever used webcam models and had cam to cam sex, then you can even connect your Lovense Calor to play with a partner of webcam.
10. Where did I buy my Calor from?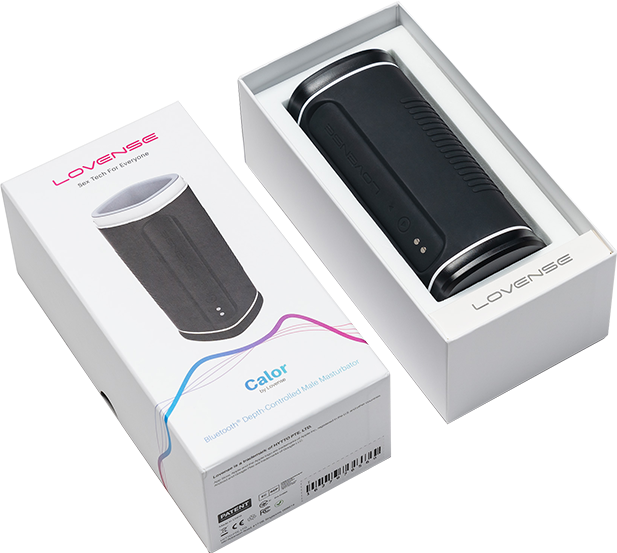 I bought my Lovense Calor for £79.00 from
Lovense.com
.